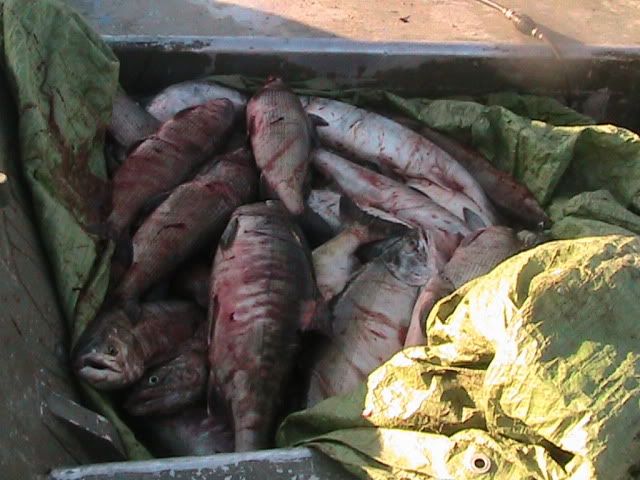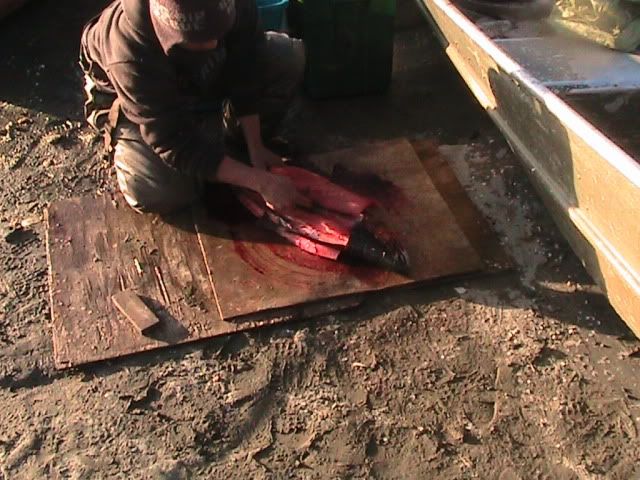 Hey!

How are ya?
Well, Ive been a trapesing about, though I am now cameraless once again, seems I left it somewhere, so I cant blame anyone but myself~~LOL!!~~ I do have a few things captured on a friends phone camera, but I gotta figure how to get 'em on the computer. These are old.


Went "Coasting" (actually alotta walking)and pulled up a bunch of bones to dry and retrive later this summer. Some Mammoth ivory, but nothing major as the snow was still a clinging to most of the frozen mud.
Thats changing daily and were destined to go back again, as well Caribou hunting has been good too, but yet we are outr for much more :D

The Salmon Berries are ripening, and the wife came home with a bunch last night, though it was "Hunting" not picking as the vvast majority are not yet ripe. Soon it'll be Blue berries too.

Salmon have showed up and were putting out out net tonight as they seem to be on everyones mind for fresh food.

My minds on August with Muskox season, Moose season, Caribou are prime for pelts and dry meats as well as time to move my firewoods home............

well, Hopefully I'll get some picts next time, but I will keep a writing a bit .

Regards!!!